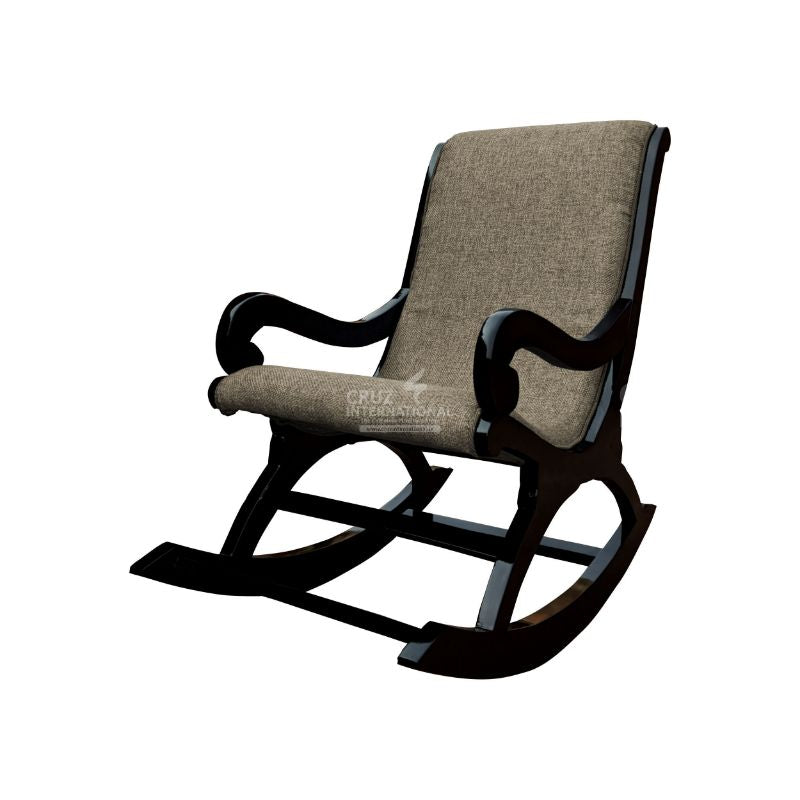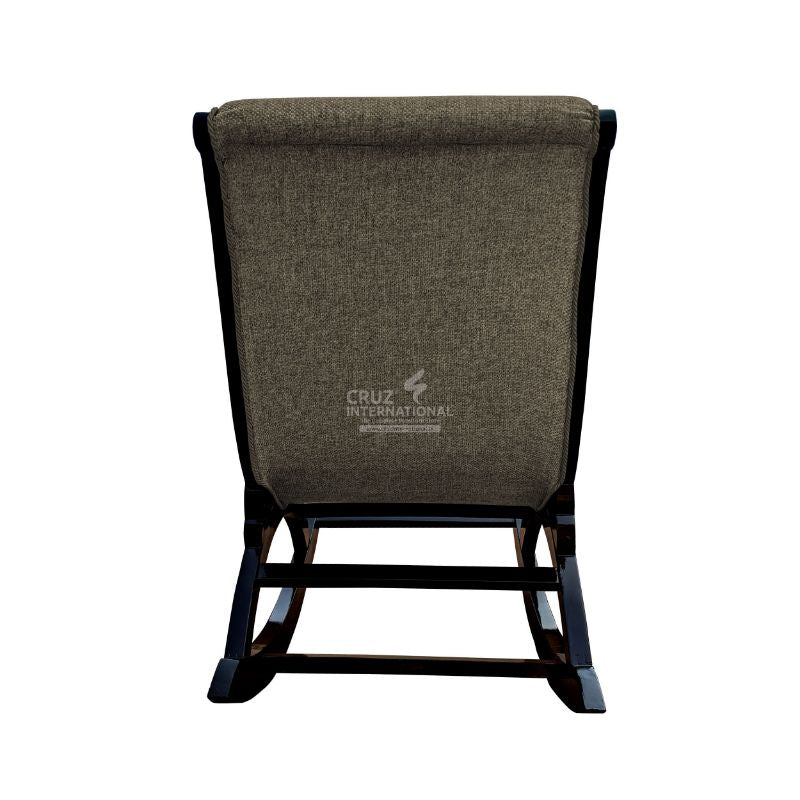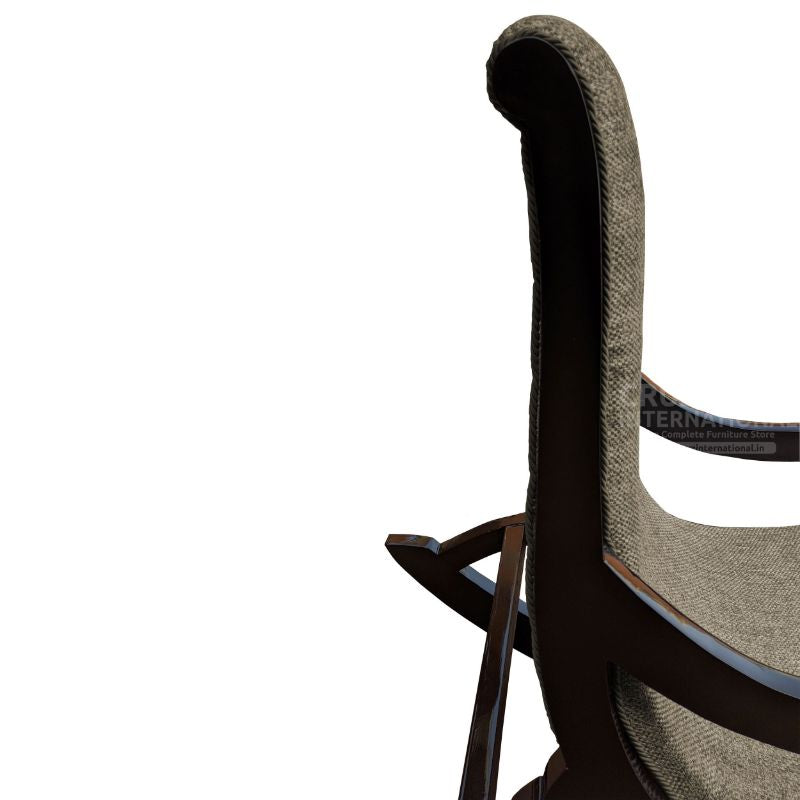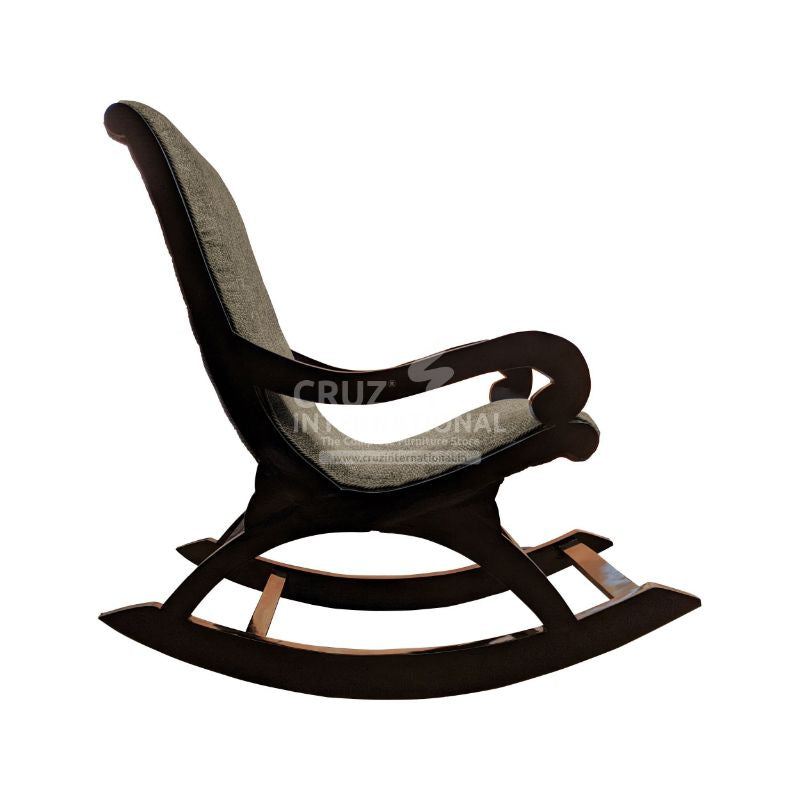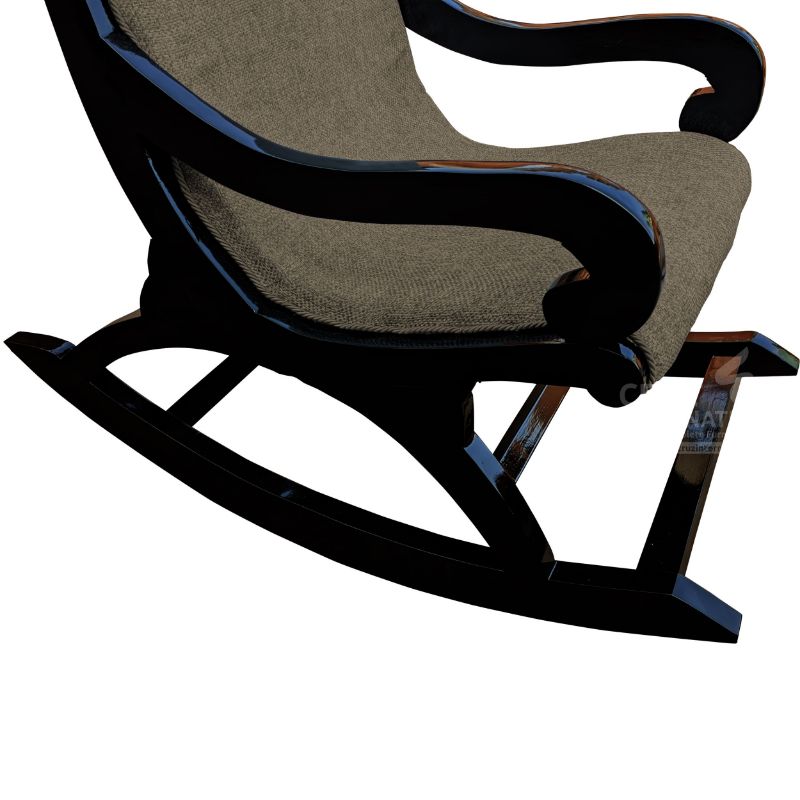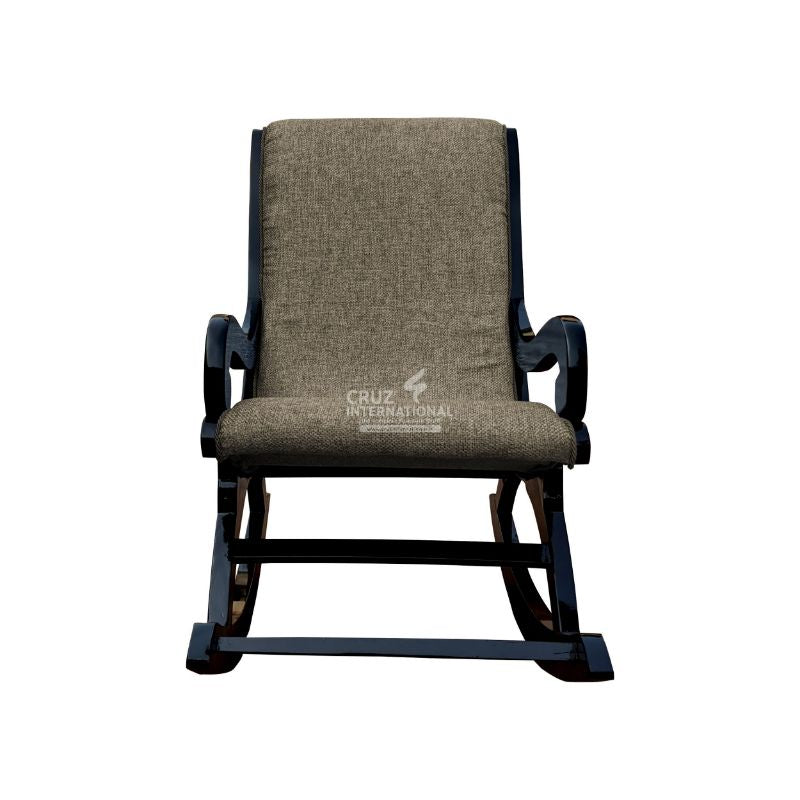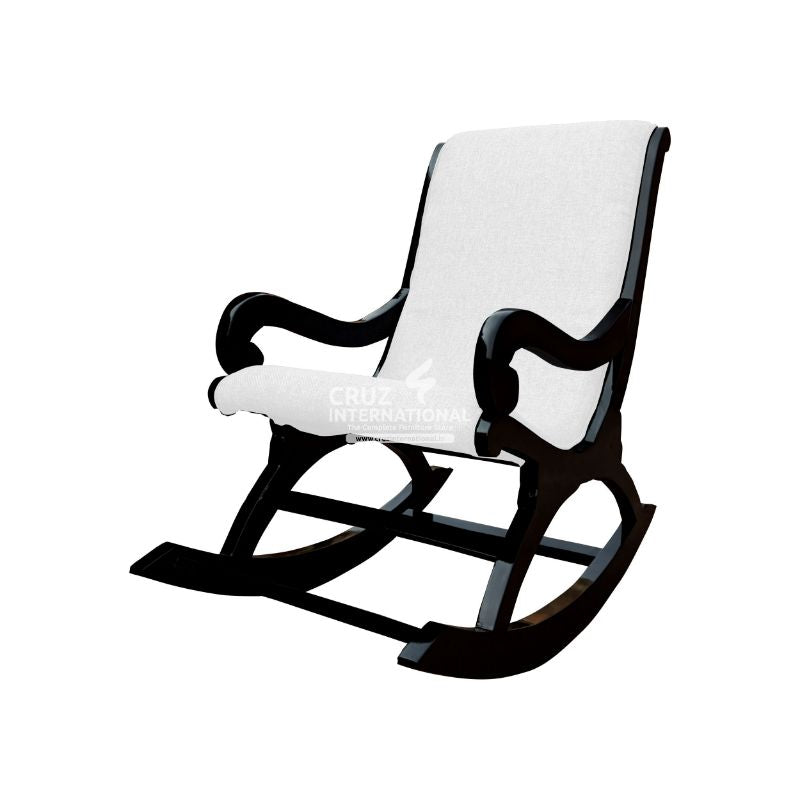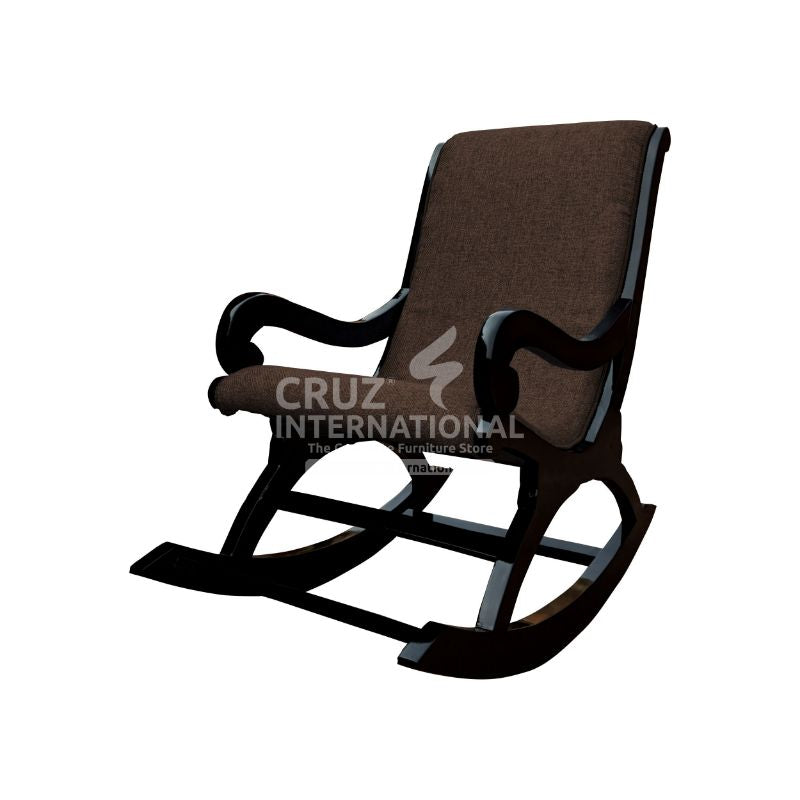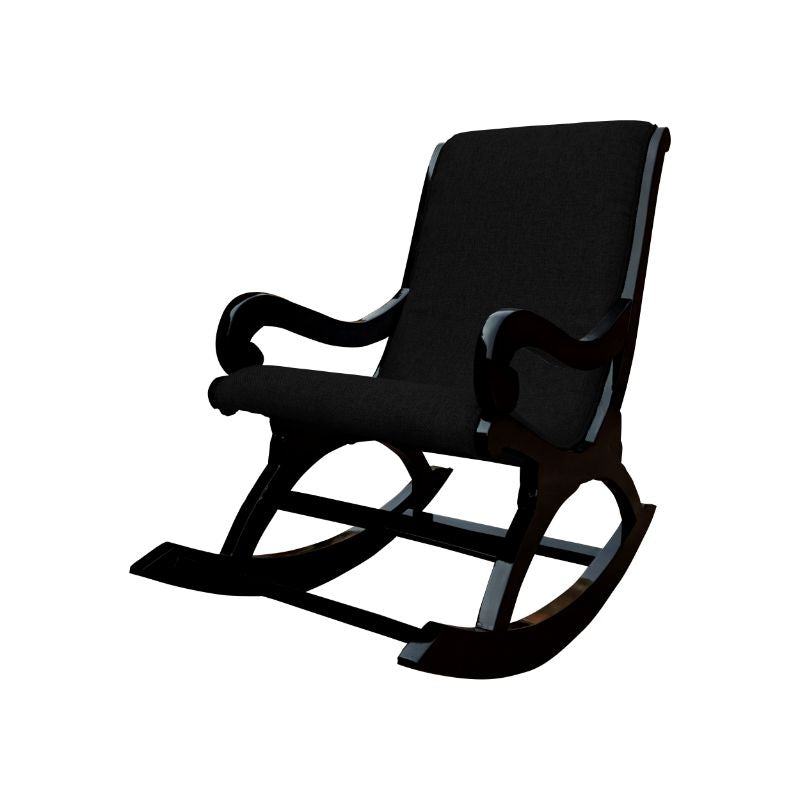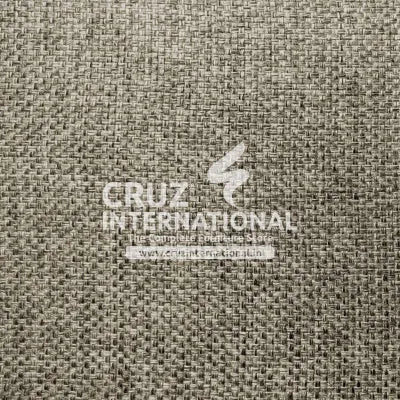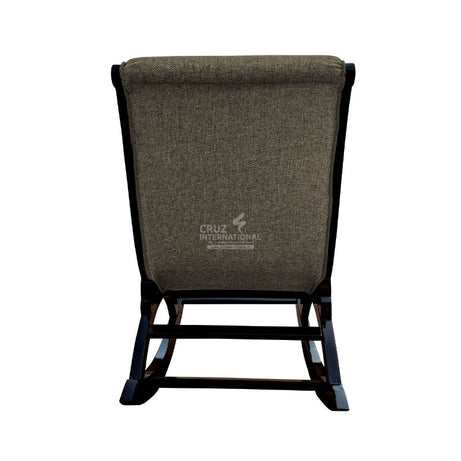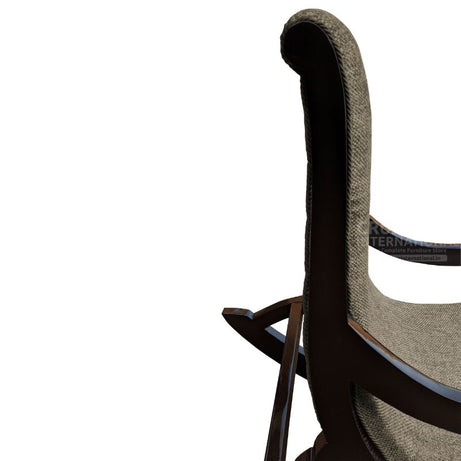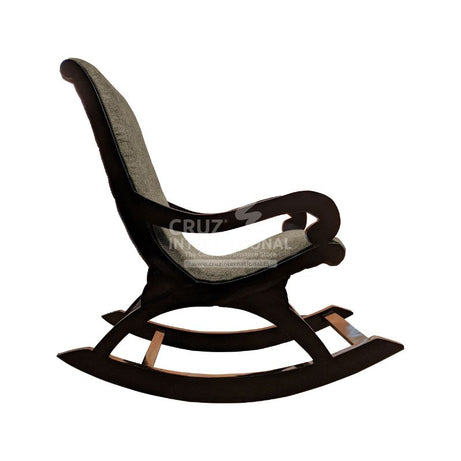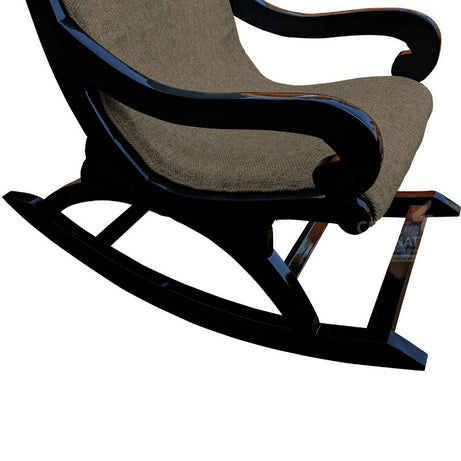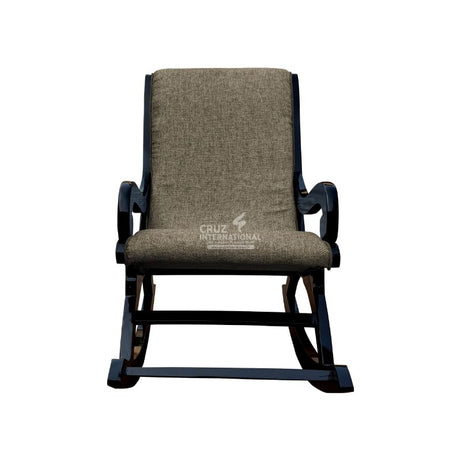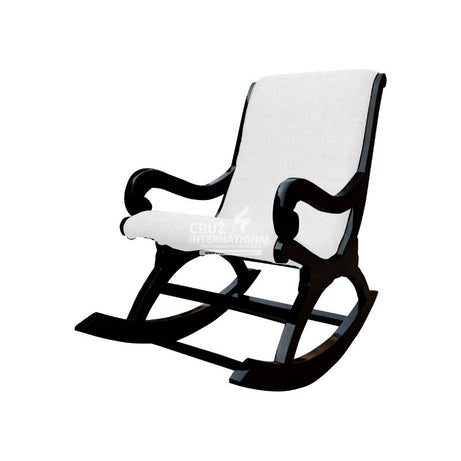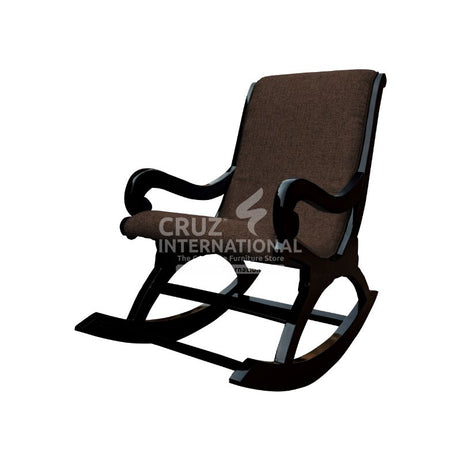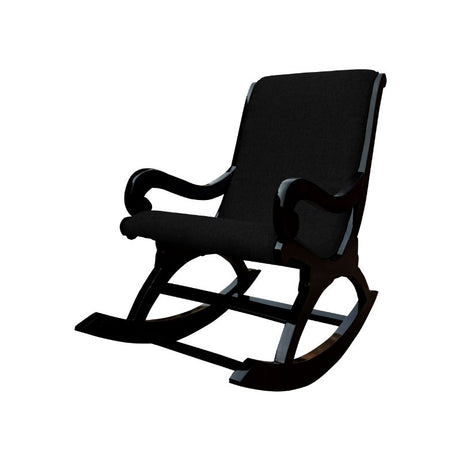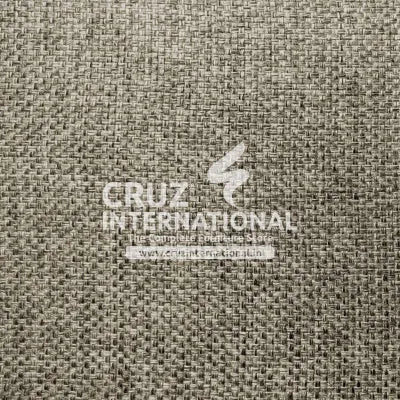 Enlarge photo
Guaranteed Safe Checkout
Sheesham Serenity Rocking Chair
Tax included.
10% Off at Checkout Free Pillow Pair
Free Delivery by:
17 Dec
-

22 Dec
Get FREE SHIPPING if the check amount is more than ₹ 499
Share
Guaranteed Safe Checkout
Description
Quality Guaranteed
Returns, Warranty & Cancel
Care & Instructions
Merchant Details
Disclaimer
Looking for the perfect addition to your living space? Our Sheesham Wood Rocking Chair offers a modern look with plenty of customization options to fit your style. Choose from a variety of fabric options, colors, and finishes to make it your own. This chair is made with high-quality Sheesham wood, known for its durability and natural beauty. It measures 35 inches in height, 23 inches in width, and 49 inches in length, making it the perfect size for comfortable rocking. Plus, with our free customization* option, you can have your rocking chair made exactly to your specifications. Add a touch of style and comfort to your home with our Sheesham Wood Rocking Chair.
Product Overview:
Primary Material: Sheesham Wood

Foam: High Density
Dimensions Chair: Height 43 x Width 23 x Depth 42 Inches
Finish:  Walnut Polish
Finish Type: Glossy
Fabric: Jute

Seating Height: 18 Inches
Seating Capacity: 1 Seater
In Box: 1 Rocking Chair

Pillow Included: 1 N
Package Count: 1 N
Generic Name: Rocking Chair
Weight: 35 Kg
Country of Origin: India
Assemble: Pre Assembled
Any Customized Chat us:  WhatsApp 
 Foam Used: The three layer foam design with different densities is ideal for providing extra comfort and support. The different density foam layers work together to provide a comfortable and supportive surface for the body. The first layer, which is typically made from a low-density foam, provides a soft and comfortable feel. The second layer, which is made from a medium-density foam, provides additional support and helps distribute body weight evenly. The third layer, which is made from a high-density foam, provides a solid and sturdy base that helps maintain the shape and structure of the mattress. This multi-layer foam design allows for the right balance of comfort and support, making it ideal for people who want to improve their sleep/Seating quality.
Wood Used: Sheesham wood, also known as Indian Rosewood, is a popular hardwood known for its strength and durability. It is widely used for making furniture, decorative items, and flooring. The dense and heavy nature of this wood makes it ideal for withstanding heavy use and wear and tear. Additionally, Sheesham wood has a beautiful natural grain pattern that adds to its aesthetic appeal. This wood is also resistant to rot, decay, and insects, making it a long-lasting and low-maintenance material for various woodworking projects.
Eco-Friendly Practices: We are committed to environmentally conscious practices, sourcing wood responsibly and minimizing our ecological footprint throughout the manufacturing process.

Customization Options: Explore our range of customization options to personalize your furniture, from finishes to hardware, allowing you to create pieces that truly reflect your style.

Quality Assurance: Post-manufacturing, each product undergoes a stringent 3-stage quality check with over 50 checkpoints, ensuring the highest standards of craftsmanship and durability.

Continuous Improvement: We value your feedback and actively seek ways to enhance our products and services. Your input is crucial in our ongoing efforts to improve and innovate.

Natural Aesthetics: Embrace the uniqueness of natural materials; our furniture may exhibit natural differences and occasional minor blemishes, adding character to your living space.

Note: CRUZ INTERNATIONAL takes extensive measures to ensure color consistency for wood finishes like Teak, Mahogany, etc. While we strive for minimal variations between products of the same color, slight differences may occur, especially across different batches over time. Please consider this when adding products to your existing furniture set.
Hassle-Free Easy Replacements
Customer can Cancel orders within 24 hours of Placing
1-Year Warranty: Protection Against Manufacturing Defects.
Claim GST input credit with your GST number after order placement - GST Invoice available.
Furniture Care Instructions That Can Help You Keep Your Furniture Looking Its Best:
Dust Clean: Dust and Debris Can Accumulate on Furniture over Time, so It's Important to Dust Regularly with a Soft, Lint-free Cloth or a Feather Duster.
Use Coasters and Place mats: To Prevent Scratches, Water Marks, and Other Damage, Use Coasters and Place mats under Glasses, Dishes, and Other Items.
Clean Spills Immediately: If You Spill Something on Your Furniture, Clean It up Immediately with a Clean, Damp Cloth. Don't Let Spills Sit, as They Can Cause Stains and Damage to the Surface.
Avoid Direct Sunlight: Direct Sunlight Can Cause Fading and Discoloration on Furniture, so It's Best to Keep It out of Direct Sunlight or Use Window Treatments to Block the Sun's Rays.
Don't Drag Furniture: When Moving Furniture, Avoid Dragging It Across the Floor, as This Can Scratch and Damage Both the Furniture and the Floor.
Keep Furniture Away from Heat Sources: Avoid Placing Furniture near Heat Sources like Radiators or Heaters, as the Heat Can Cause Warping and Other Damage.

By Following These Furniture Care Instructions, You Can Help Extend the Life of Your Furniture and Keep It Looking Beautiful For years to come.
Manufacturer By: SG INTERNATIONAL
Manufacturer Address: Dehradun Chowk, Khanalampura, Saharanpur-247001 (U.P.) India
Packer By: SG INTERNATIONAL
Packer Address: Dehradun Chowk, Khanalampura, Saharanpur-247001 (U.P.) India
Marketed By: SG INTERNATIONAL
Marketer Address: Dehradun Chowk, Khanalampura, Saharanpur-247001 (U.P.) India
Please note that any accessories depicted in the image are for illustrative purposes only and are not included with the product, unless explicitly stated.
The intricate design or hand-paint on the product may exhibit slight variations when compared to the 3D image representation.
Due to variations in screen settings and resolutions, there may be minor discrepancies in fabric color and wood finish between the images on our website and the actual product.
The primary material specified is the predominant material used in the manufacturing process. Additionally, secondary materials may be employed in the production of the product.
For solid wood-based furniture, variations in wood grain may occur from one product to another.
For more information, please contact us:
Recently Viewed Products
Browse Your Recently Viewed Items